Secure Chat Apps Comparison. Part 1.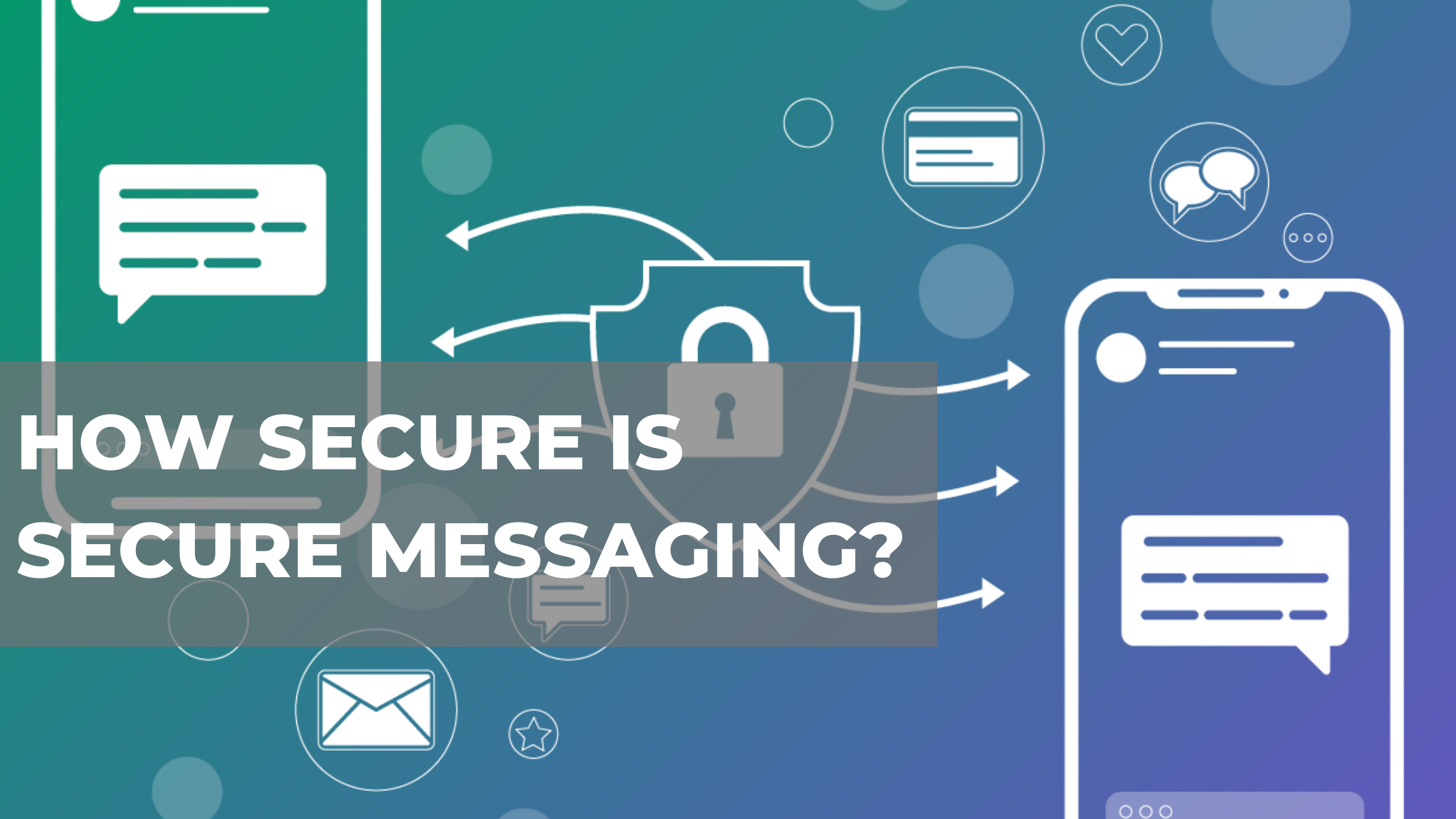 The variety of messengers on the market is mindblowing. Free, freemium and paid. Open source and not. All claim to have your privacy at their best interest. Who should you trust and how to choose? We're starting a series of overviews and in-depth reviews of different messaging apps that promise the public premium protection!
Today, messaging apps are experiencing tremendous growth as individuals and businesses increasingly demand platforms that offer more than essential personnel and workforce communications. Customers are going for apps that keep them connected and enable communication, no matter their location. Organizations can leverage boundless opportunities, such as engaging content, automated chatbots, and value-adding customer care, all of which fuel business growth.
Apart from the numerous benefits, messaging apps provide cybercriminals a way to breach your security and privacy. Poorly secured apps potentially allow unauthorized users, such as hackers, governments, and third parties, to read private messages. Most popular apps like Twitter, Snapchat, Facebook Messenger, or Instagram do not implement end-to-end encryption, meaning that your communication on these services is not entirely confidential. However, some vendors provide secure messaging apps with end-to-end encryption prohibiting external parties from seeing sensitive messages.
What is the best app for secure communication? We have created a list of the best and reliable encrypted messaging apps that keep your sensitive information secure and private. Some of the features we considered for the apps that made it to our list include end-to-end encryption, synchronization on multiple devices, group chat, file exchange, and self-destructing messages.

Signal
Users like Signal for instant, free, and encrypted communication. The open-source software uses Signal protocol with Perfect Forward Secrecy (PFS) for text messages, video calls, and voice messages, making it difficult for third parties to read your messages. Besides, Signal offers an optional disappearing messages feature, commonly known as self-destructing messages. The app logs a minimum amount of data, which excludes IP addresses.
The design of the app is not very appealing, but the security is relatively enhanced. However, the Signal messaging app collects user data and does not hash personal information, such as contact lists. You require a telephone number to sign up on Signal, and most people are ill at ease when logging in to an application with their phone numbers.

Wickr
Wickr sends messages and media with a user-defined lifespan. As a PCMag article asserts, "Snapchat may have introduced the world to self-destructing messages, but its Wickr that's showing the world what an ephemeral, secure messaging service looks like." The app is seamless, secure, and easy to use, giving users a perfect choice for a less-permanent means of communication. Wickr asks for a username and password and prompts for your phone number and email so that other users can find you. However, the app hashes the information, neatly sidestepping the concerns of messaging platforms amassing massive amounts of sensitive information.
One of the app's drawbacks is that the code is publicly visible on GitHub but not open-source.

Telegram
Telegram is another messaging app focusing on security and speed, allowing users to share photos and videos of up to 2 GB. The platform also allows you to create group chats containing a maximum of 5000 members. Telegram provides end-to-end encryption for voice calls and optional end-to-end encrypted secret chats between two online users. But the option is not available for channels of groups. Besides, the app has a self-destruction feature. Telegram also takes care of your data privacy by restricting personal information disclosure unless there is a formal court warrant.
However, it is essential to note that Telegram does not encrypt messages by default; only secret chats always have the end-to-encryption feature on. There is also a significant concern around password protection in Telegram. The app stores identity documents and personal data in the Telegram cloud using SHA-512, a hashing algorithm that is not meant for hashing passwords. This strategy leaves passwords and users vulnerable to brute force attacks.

WhatsApp
We cannot underestimate the advantage of being a well-established platform. WhatsApp had more than half a billion active status users worldwide in 2019, up from 450 million in the second quarter of 2018. The app provides a simple user interface with fewer mishaps for users.
Even though millions are using both regular and business WhatsApp platforms, there are risks involved. WhatsApp's recent plans to update its privacy policy raise questions about how the app handles user data. Both individuals and businesses should take note of the security and privacy implications of communicating and sharing data on the platform. By using WhatsApp, you agree to your data being shared across Facebook, and it is not possible to opt-out of this practice.
Hold on tight, we are just starting ...