What Happened to Sky ECC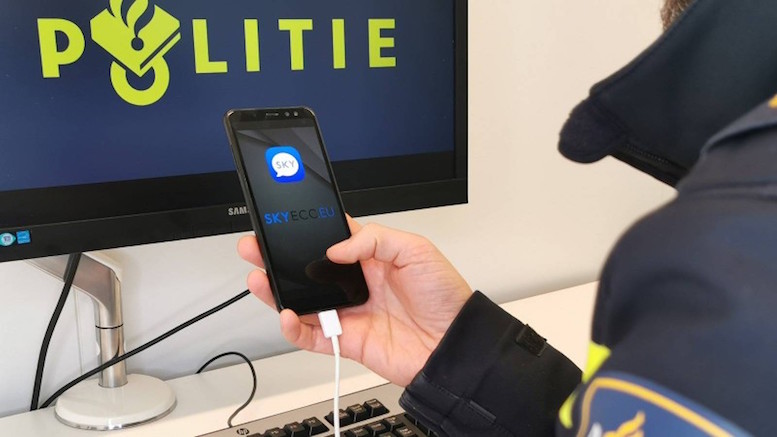 Disclaimer: we are not trying to be too hard on Sky ECC. This article tells you the story as it is.
The Largest Cryptophone Hack: What Went Down
Reports indicate that Europol launched major interventions against organized crime by monitoring encrypted messages of approximately 70,000 Sky ECC service users.
The police raided more than 200 places, mainly in Antwerp and Limburg, as part of a large-scale campaign against drug trafficking and organized crime. The investigators broke into encrypted communications from the Sky ECC company to track down the suspects. The incident made a big headline in the country.
"Judicial and law enforcement authorities in Belgium, France, and the Netherlands have in close cooperation enabled major interventions to block the further use of encrypted communications by large-scale organized crime groups, with the support of Europol and Eurojust," states Europol in the official press release.
Ongoing sweeping arrests across various countries and the continuous monitoring of the criminal activities using Sky ECC communication service has provided worthwhile evidence into hundreds of millions of messages exchanged between criminals. Such crucial information, Europol asserts, is vital in preventing life-threatening situations from large-scale criminal operations. Apart from the unearthed insights, police say the investigation is far from over, and additional prosecutions and actions are expected.
In the U.S., authorities issued arrest warrants for Canadians behind the Sky ECC cryptophone network and a formal distributor for racketeering, abetting, and aiding malicious activities, particularly enabling encrypted communication during the distribution of illegal drugs. Jean-Francois Eap, Sky ECC CEO, was charged with conspiracy and racketeering to distribute cocaine, heroin, and meth, crimes that carry a life sentence in the States.
Sky ECC Denies Police have Cracked Encrypted Messages on its Communication Service
For their part, Sky ECC, a vendor dealing with mobile devices that feature specialized, private communications, refuted the claims that cops decrypted messages on their platform. Sky ECC posted a notice on its homepage indicating that Dutch police are investigating a fake Sky ECC phone. The company proclaims that authorities cracked a fake version of the app being passed off by a disgruntled reseller called SKYECC.EU, whose reseller's rights were terminated in September 2019 after repeated violations of Sky ECC reseller policies.
The company also provided photos of the SKYECC.EU phone seized by authorities for comparison with an authentic Sky ECC phone app. Another official press release from Dutch police was accompanied by a photo of a mobile phone in the hands of an officer. Despite the device's screen showing SKYECC.EU, the accompanying news release repeatedly mentions Sky ECC. Sky ECC can claim with certainty that the phone is not their property since they never use SKYECC.EU on the home screen of its Sky ECC app.
"This 'EU' phone is not one of ours and is not sold by us," states Jean-Francois Eap, CEO of Sky ECC. "We know that someone has been passing themselves off as an official reseller of Sky ECC for some time, and we have been trying to shut it down through legal channels for almost two years."
Investigations into the Sky ECC tool started in Belgium after authorities seized mobile phones with Sky ECC used by suspects. Currently, Sky ECC has approximately 170,000 worldwide users sending around 3 million messages each day. Twenty percent of the users are in Belgium and the Netherlands. At this time, the FBI has seized the Sky ECC site following a seizure warrant issued as part of a joint law enforcement operation.
Sky ECC is sure about its unassailable security that it offers a $5 million prize for anyone who can compromise the product. According to Sky ECC, their product is built on zero-trust security principles, which assumes every request as a breach and verifies it by employing layers of security to protect sensitive information. Sky ECC encrypts communications through private tunnels via distributed networks and the highest level of encryption. The company has also denied that law enforcement behind the recent happening has reached out for the bounty reward. "The Belgian police's claim that they sent bank accounts details to Sky ECC to claim our' 5 Million Dollar Hack' prize is entirely false," asserts Eap.
After raids in Belgium and the Netherlands on Sky ECC users and resellers, the Register reports that encrypted phone network Sky Global has seemingly shut down. Besides, Canada's BlackBerry cut off its United Endpoint Manager services to Sky ECC following the crackdown.
Indeed, there is no other way to state what happened beyond Europol's account of arrests and Sky ECC's renunciation about the incident. But it is hard to believe an organization like Europol would make a mistake or false claim on the Sky ECC issue. What if the police hacked or created an imposter Sky ECC device to fool criminals into believing they are using the actual service, only to track their heinous acts?